we are bunch of fun folks who are passionate about GOLF regardless the season
CLICK HERE TO DOWNLOAD OUR MENU
XFACTOR is based simply on the concept of "WE LOVE GOLF!".  We hope you do too!
The aboutGolf "PGA Tour" Simulators are the product of more than 20 years of dedicated research and development and is the only simulator in the world to be endorsed by Golf's leading money tour.  It fully consumes you, drawing you into the experience through unmatched accuracy, living 3D graphics and proprietary Immersive Play Technology™.
Play or Practice with unparalleled graphics, with greater resolution and detail, including moving clouds, flags that blow in the direction and intensity of the wind and even tee signs you can read. Play with near perfect algorithms that translate the Sim Sensor's tracking data into accurate shot results, including precision collision physics relative to trees, rocks, cart paths, sloped lies and all types of terrain.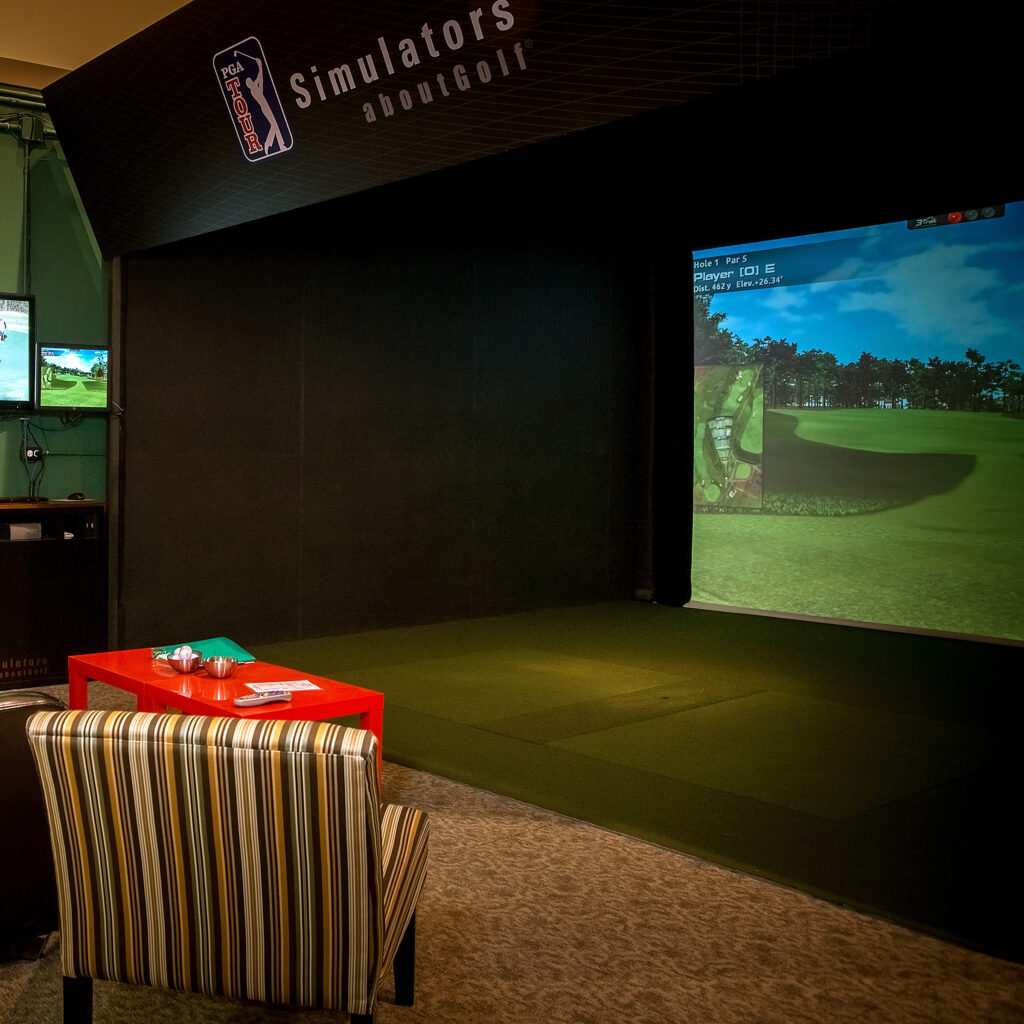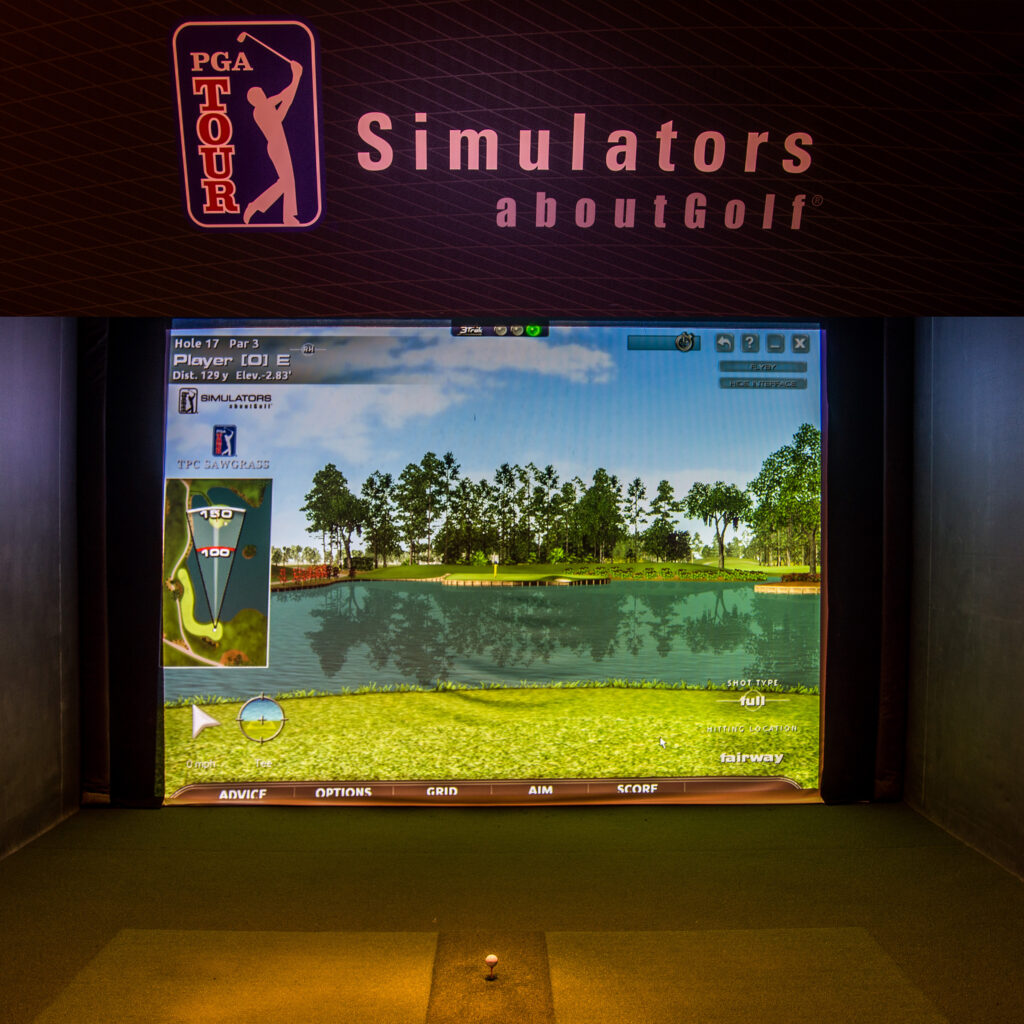 Play on any one of more than 50 courses from around the globe to challenge yourself and your friends.
Our goal, in addition to having fun, is to apply simulator technology in ways that will help golfers improve their game.  In fact, during in-season as much as off-season, this is where you can go to get really good at golf.  Our simulators provide all of the information needed to help improve your ball striking and shot making.  
Come on in for a demonstration and see how it can help your game, or if you like just relax and enjoy a round of golf in our fully licensed facility.
Each room is its own spot and living room type feel. Its comfortable and private in its own way, allowing for your group to enjoy themselves in a personal environment. We stress that the room is yours even if you have people who don't want to golf, they can enjoy the couches and TV's, enjoy their time with the group. Comfort and fun are the focus of our simulators. A completely "no stress environment".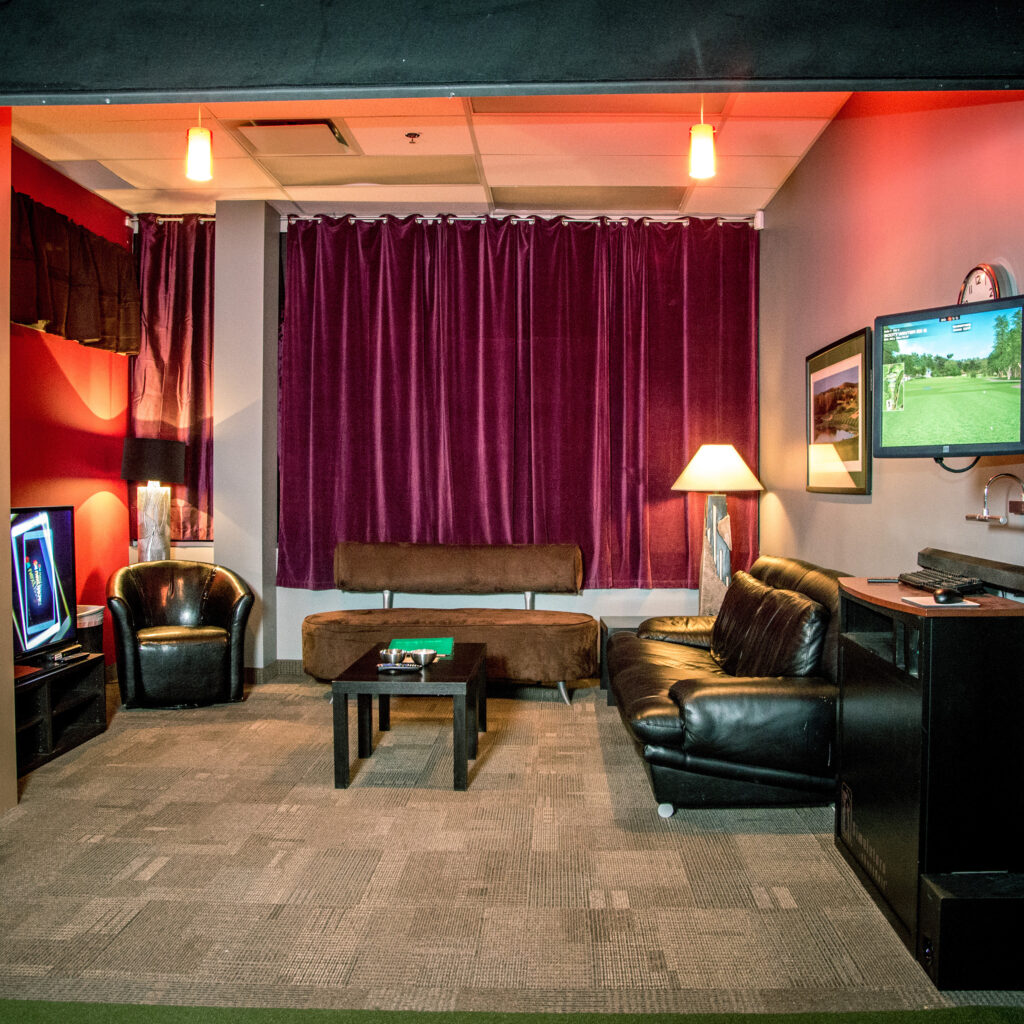 MAKE SURE TO FOLLOW US ON SOCIAL MEDIA