CURRENTLY OPEN BY APPOINTMENT ONLY.
MAKE SURE TO FOLLOW US ON SOCIAL MEDIA
October 2023 (subject to change based on demand)
Monday – 10am – 4pm
Tuesday – 10am – 4pm
Wednesday – 10am – 10pm
Thursday – 10am – 10pm
Friday – 10am – 10pm
Saturday – 10am – 10pm
Sunday – 10:30am – 9pm
Monday – 4pm – 10pm
Tuesday – 11am – 10pm
Wednesday – 11am – 10pm
Thursday – 9am – 10pm
Friday – 9am – 10:30pm
Saturday – 9am – 10:30pm
Sunday – 10:30am – 9pm
If there are any times outside our regular business hours you are interested in coming in please email us at [email protected]. We will do our best to accommodate you and staff the facility.
valid for pass holder hours only*
valid for pass holder hours only*
*pass holders are entitled to their hour at the disconnected rate only*
Any other players in the group will pay regular rate for multiple hours booked. NO EXCEPTIONS
Monday – Thursday
Open – Close
$50/hr
Friday – Sunday – Holidays
Open – Close
$60/hr
2-Hour minimum bookings
$53.50/hour
Additional Hours
$53.50/hour or $30/half hour
All 1/2 hours rates are
$32.00/hr
ALL PRICES ARE FOR THE SIMULATOR TIME NOT BY THE PER PERSON. WHEN BOOKING IT IS RECOMMENDED THAT YOU BOOK 1 HR PER PERSON AS A MINIMUM FOR A ROUND (18 HOLES)
YOU WILL BE CHARGED THE FULL AMOUNT OF THE BOOKING TIME SCHEDULED EVEN IF YOU FINISH EARLY.  YOUR STAFF MEMBER CAN ALWAYS SET YOU UP A DRIVING RANGE OR A FEW HOLES FROM ANOTHER COURSE IF YOU ARE AHEAD OF SCHEDULE.  PLEASE BOOK ACCORDINGLY TO ENSURE YOU COMPLETE YOUR ROUND.
All hour packages / gift cards / gift certificates are only valid during our Regular day to day operations. Nov 1st -May 1st.
Please ensure you haevb your own clubs and clean footwear.  Rentals are not available.
GIFT CARDS AVAILABLE IN STORE
(or click the link below for an E-Gift card)
ASK ABOUT MEMBERSHIP OPTIONS WHEN YOU ARRIVE
Why wait in line at the driving range to hit limited flight balls that are probably well past their expiration date? At X Factor Indoor Golf, you're hitting top of the line balls and you can track as much club/ball data that you could imagine. Store your data on your phone and see your progress.
STOP GUESSING. START IMPROVING.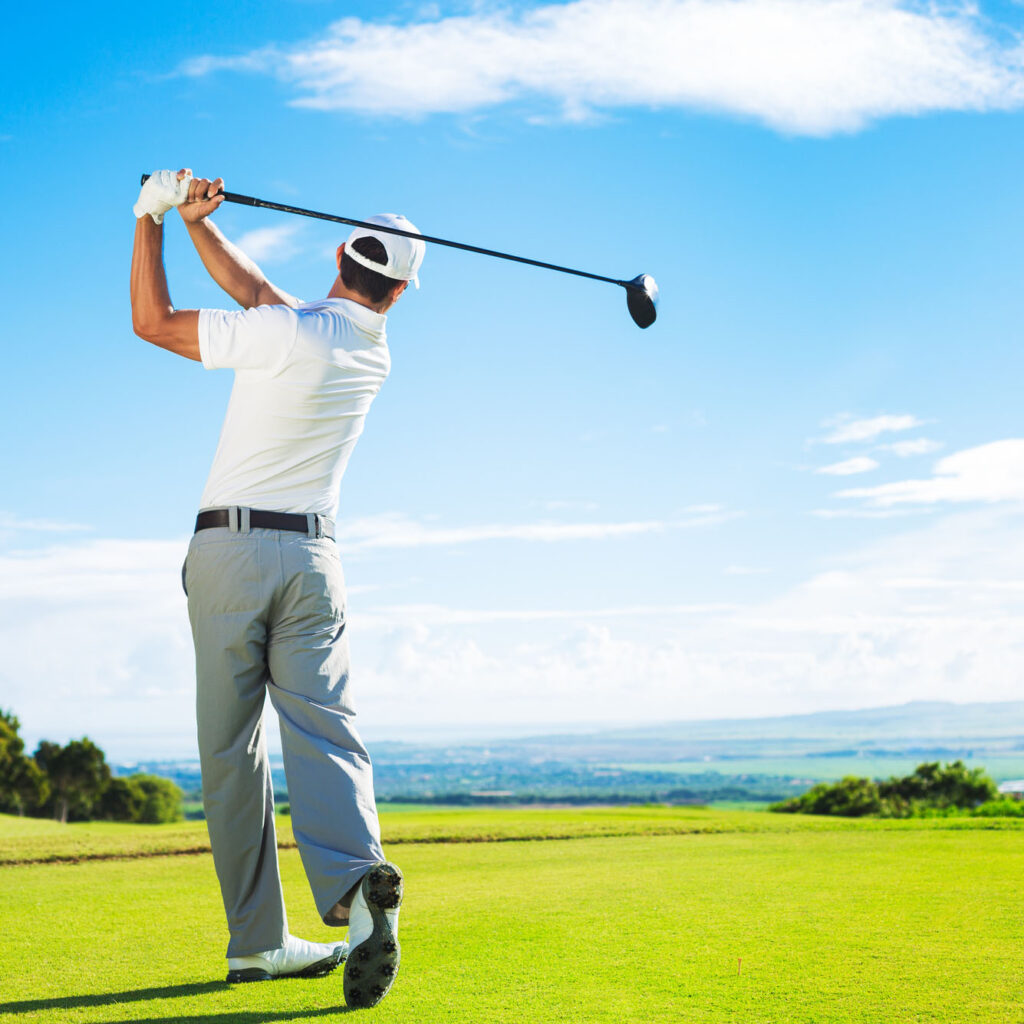 Experience today's best HD graphics with today's most accurate virtual golf simulator. Change the weather conditions on one of our 40+ courses from around the world. Set the tees, fairways, greens and wind conditions to your preference. Play a scramble, match-play or just a stroke play game. Next best thing to standing on the 17th tee box at TPC Sawgrass.
Join our X Factor Tour or create your own. The Tour offers competition for everyone and completely operated by our staff. For more information on the tour click here. If you would like to operate your own tour, we cater to many groups who want to have their own weekly event. The choice is yours how competitive you want to be.